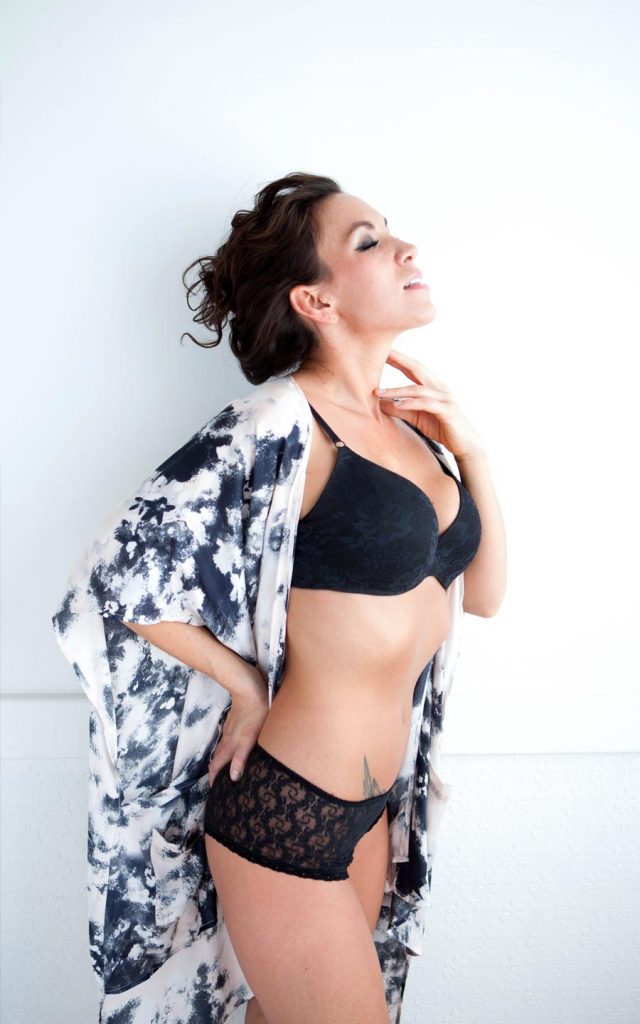 Choosing your perfect outfits for a boudoir shoot can be a stressful task. Here are 10 tips to help you pick great outfits for your boudoir photography session so you will be looking amazing and feel sexy for your boudoir session!
1. TRUST YOURSELF
A Boudoir sessions is all about you. Let your personality shine through and be honest with what you want. You will feel twice as good on the shoot day when you honestly like your outfit.
2. DON'T BE SCARED OF COLOR
It's very common for clients to feel that they have to bring all black lingerie to their shoots, which removes some of the character that colorful pieces can offer. Black outfits are some of my favorites, but don't shy away from color to add a pop of energy and personality into your outfit.
3. BRING THOSE HIGH HEELS
High heels force a posture that will shine in boudoir. Black heels are a must, but don't be afraid to add a pop of color with your heels too.
4. NEW/BARELY USED IS BEST
Let's face it shopping for new lingerie is half the fun. That new feeling will help you feel fresh and sexy. Also, you are preserving this look forever in a keepsake that you will look at in 20 years – you want to make sure this experience is tied to the outfit that doesn't look beat up.
5. PUSH-UP BRAS WORK
If ever there was a time for a little boost it is during a boudoir session. Push-up bras add visual power to almost every pose and will have your chest looking its best.
6. BRING EXTRA BRAS/PANTIES
Having simple and complex bras and panties will offer the most flexibility. I recommend at least a black and nude set. They can be paired together or with any other outfit so that they can add some spice to outfits with a small change.
7. IT DOESN'T HAVE TO BE LINGERIE
Yes, Lingerie is a natural choice for boudoir. However, it isn't the only option for boudoir. Simple outfits such as a button down shirt, robe, oversized sweater and panties can be equally as powerful as lingerie. Find some piece with sentimental value or that you could see yourself wearing during those sexier times in life to spice up your boudoir images.
8. WRINKLE FREE
You want to avoid wrinkles for your outfits. Steam your outfits and bring your clothing to the shoot on hangers and using bags over them to help them stay pristine.
9. CHECK FOR TAGS
Clothing tags may be easily missed on shoot day. I am usually watching for clothing tags during shooting but if it slips through, there are situations where it cannot be edited out. Consider removing these from your outfits to the inside of the piece before you arrive.
10. TRY ON YOUR OUTFITS
You don't want to find out that your outfit doesn't fit or has a loose section on the day of the shoot, so try it on before you leave. Loose lingerie or lingerie that is too tight does not lend to making your feel or looking as sexy as you can. The perfect-fitting outfit will highlight your curves and not add detriment to them by creating creases in skin or hanging off of you, especially once you get into some more involved poses.